About Blue Bear Golf Course
Learn more about our beautiful golf complex.
The opening hole of the front 9 opens with a straight driving area with a large bunker protecting the left front side of the green.
The second of 5 par 4's on the front 9 is a narrow drive with room around the green for an errant 2nd approach.
A long par 5 that doglegs right and protected from shortcuts with water. A narrow approach requires an accurate drive.
The first par 3 of the Blue Bear Course is a shorter iron short guarded by to two bunkers on the frontside of the green.
A shorter par 4 on the front side that is lined on both sides with tall trees and a front right bunker requiring an accurate 2nd shot.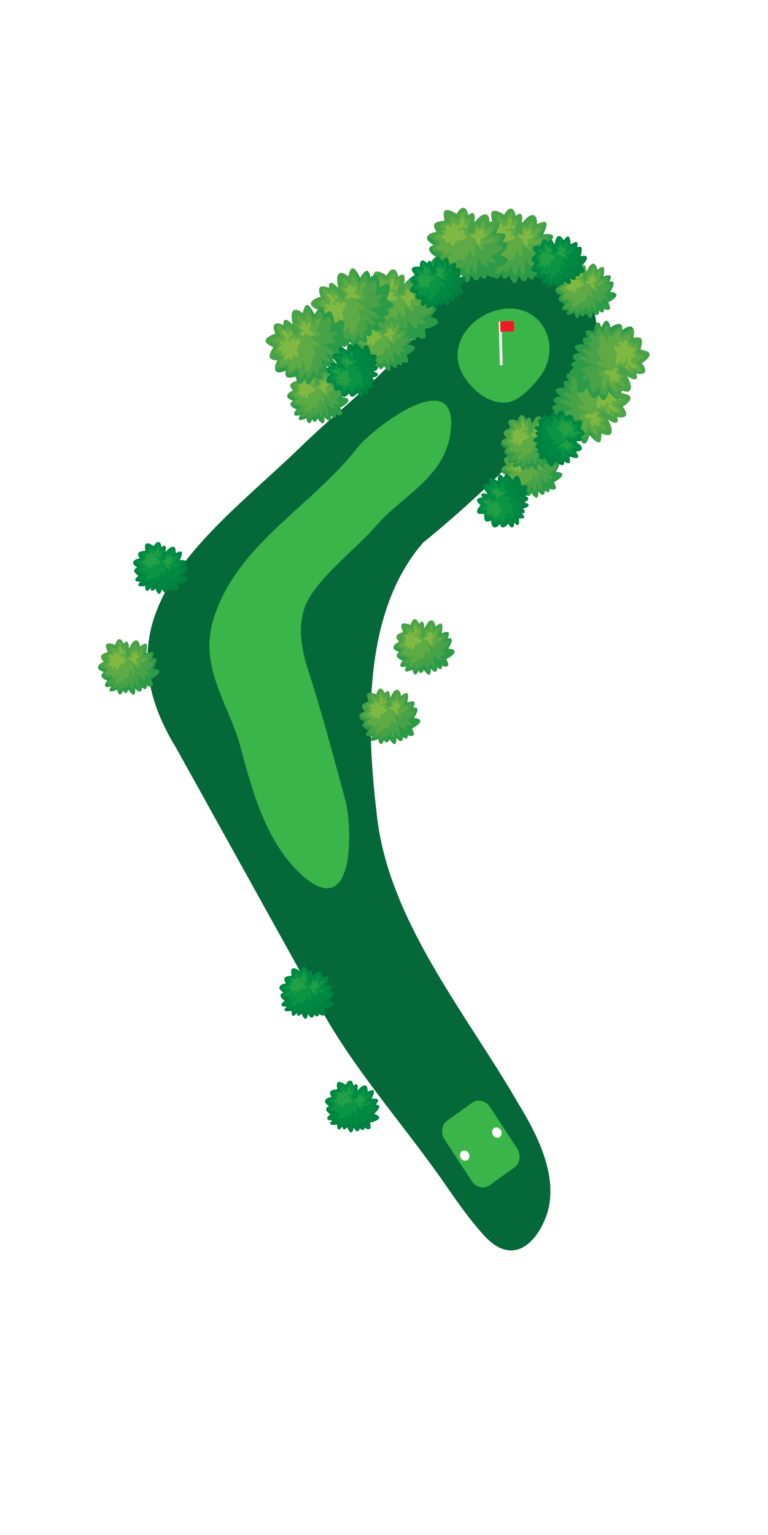 Using a draw to cut the right turn into the number 6 green is key to scoring on this 330 yard par 4.
A challenging final par 3 on the front 9 requires a tee shot over water and avoiding a right side green bunker.
One of the harder holes on the front 9 is a dogleg right par 4 with a right side green bunker requiring a tight 2nd shot.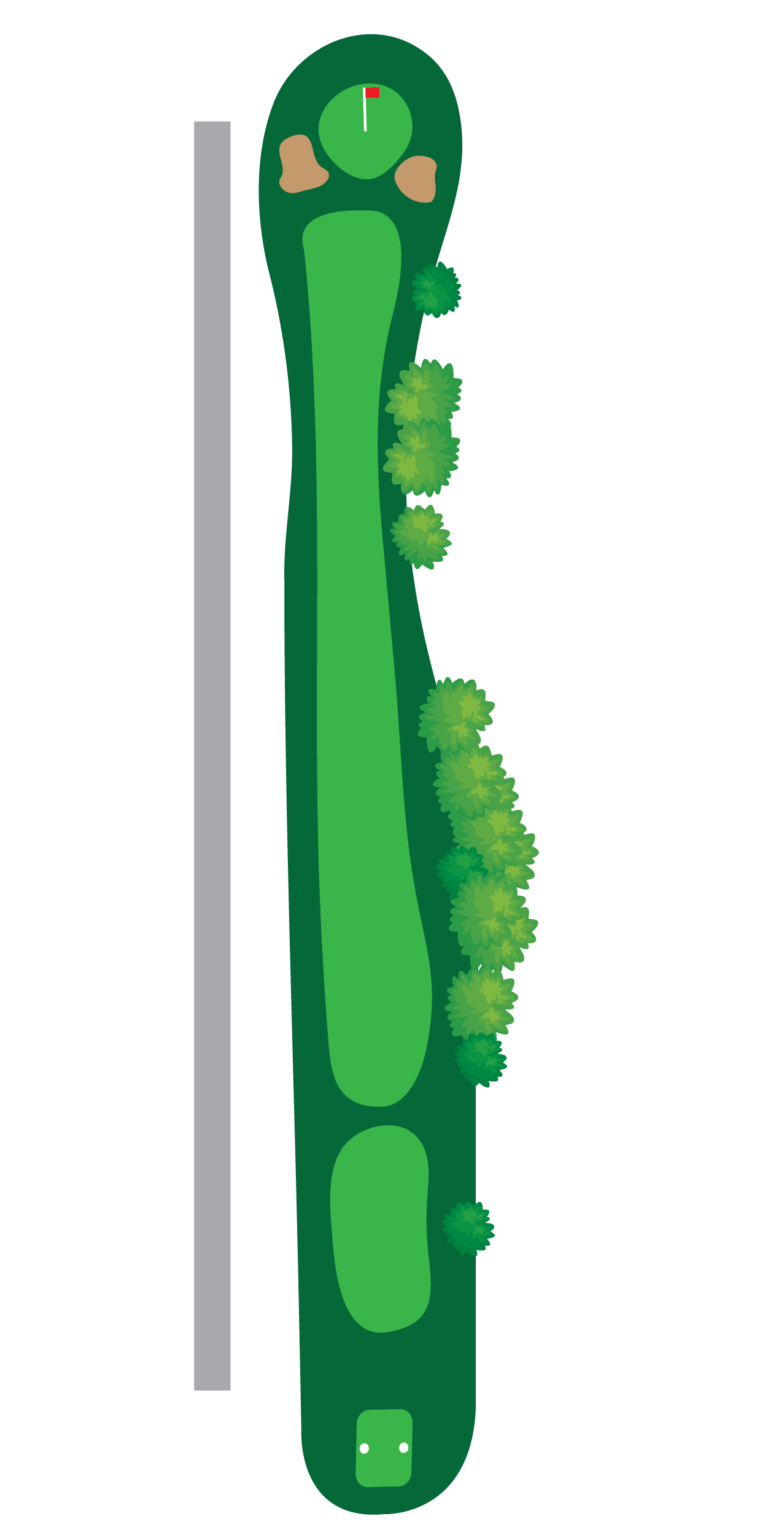 The longest hole on Blue Bear, this par 5 requires a long drive and a long 2nd to reach in 2 shots. Green guarded by 2 bunkers.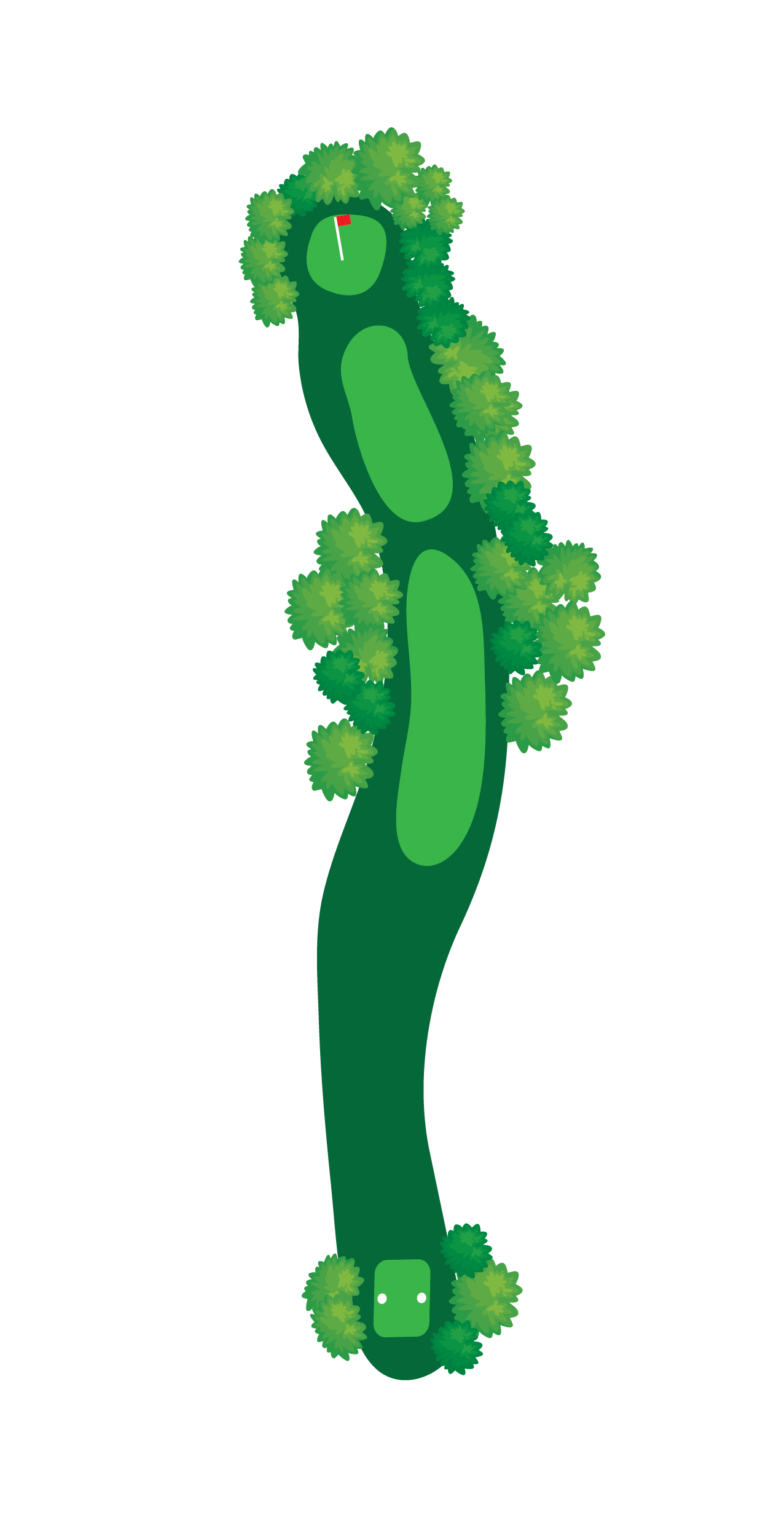 The back 9 opens with a tough opening drive as the fairway is protected by trees on both sides and an elevated green.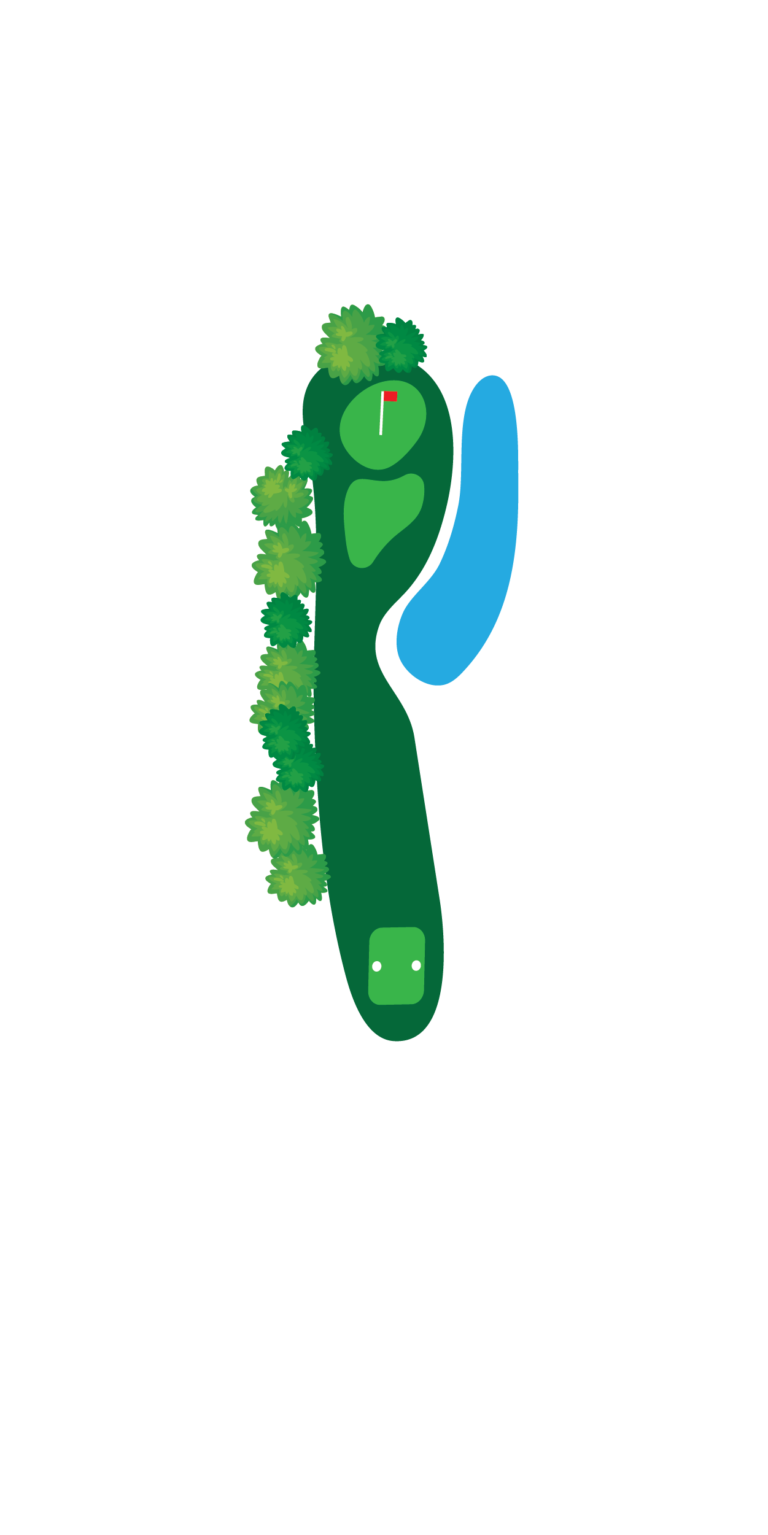 The first of 2 par 3's on the back 9 requires a very accurate tee shot as the green is protected by a tree line and water.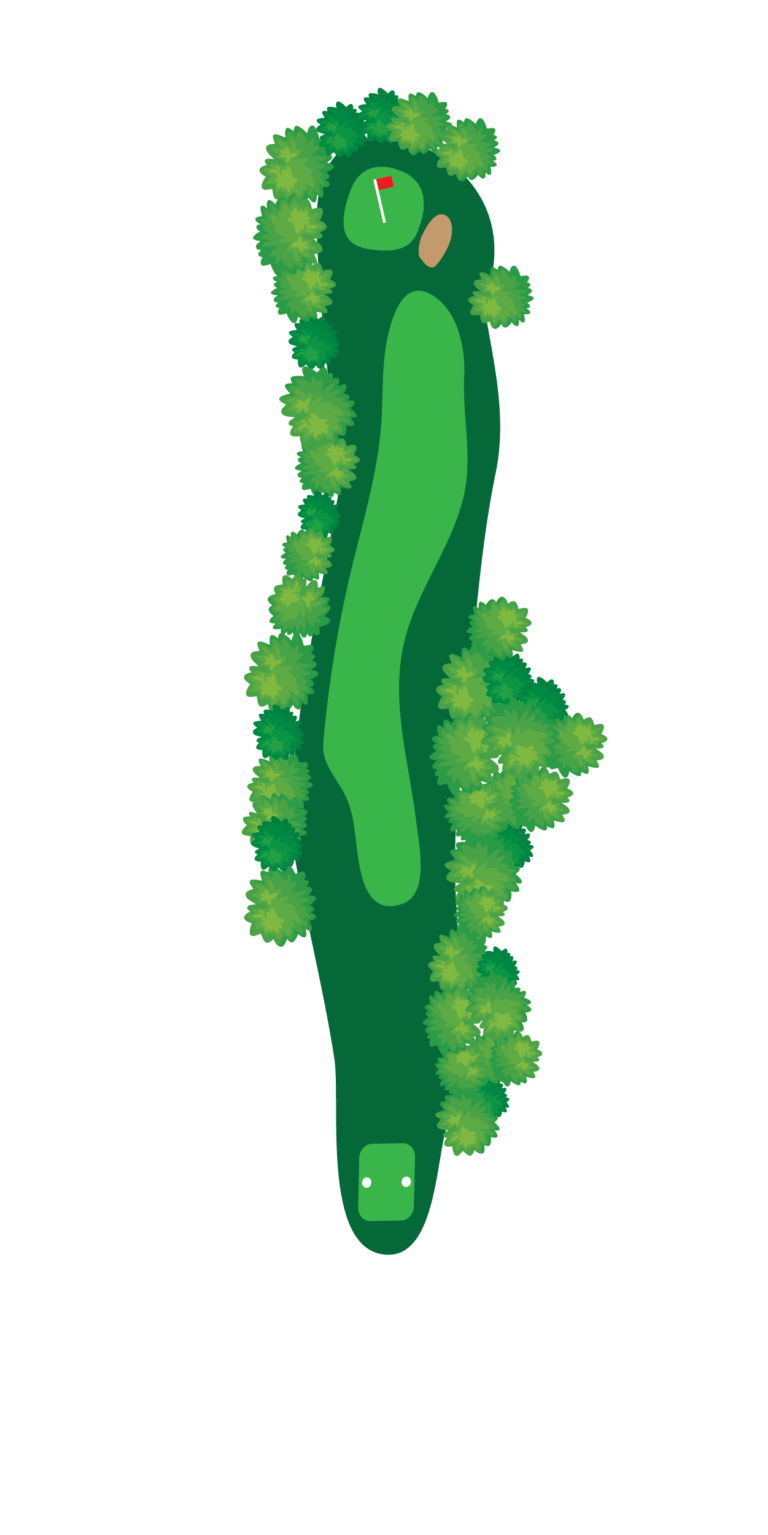 You will want to attack on this shorter par 4 as it is forgiving right and a wider fairway. The green is positioned to score.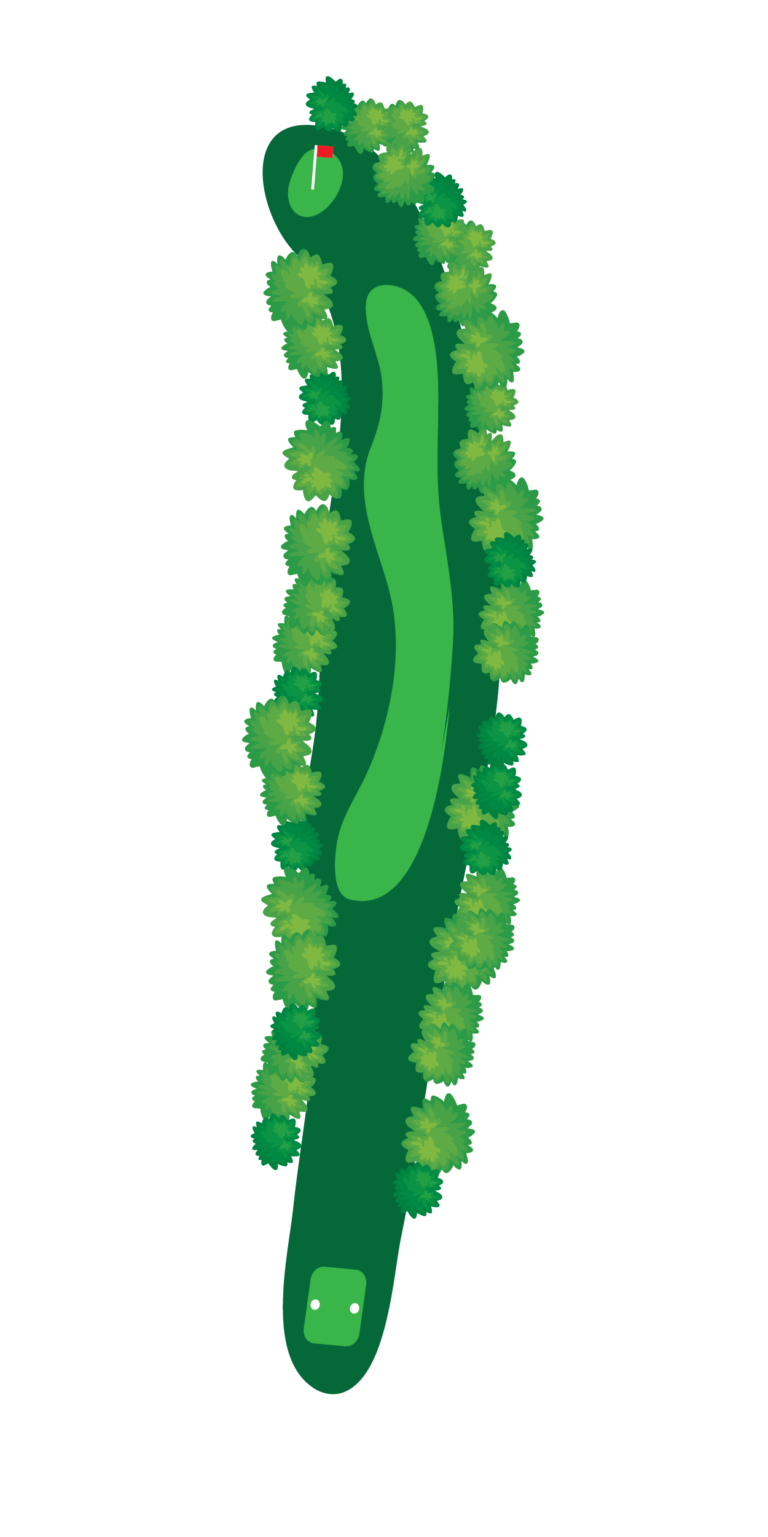 Narrow and long is the 13th starting 2 par 5's in a row. The green is protected by trees by any ball on the left side of the hole.
The 2nd par 5 is a challenging slight left turn requiring you to avoid trees on the left preventing a shortcut to a protected green.
After 2 long Par 5's comes this long par 4 at #15. The green is protected short with 2 bunkers.
Over the water is the key to this 160 yard p par 3. Anything short of the flag may roll back into the fairway.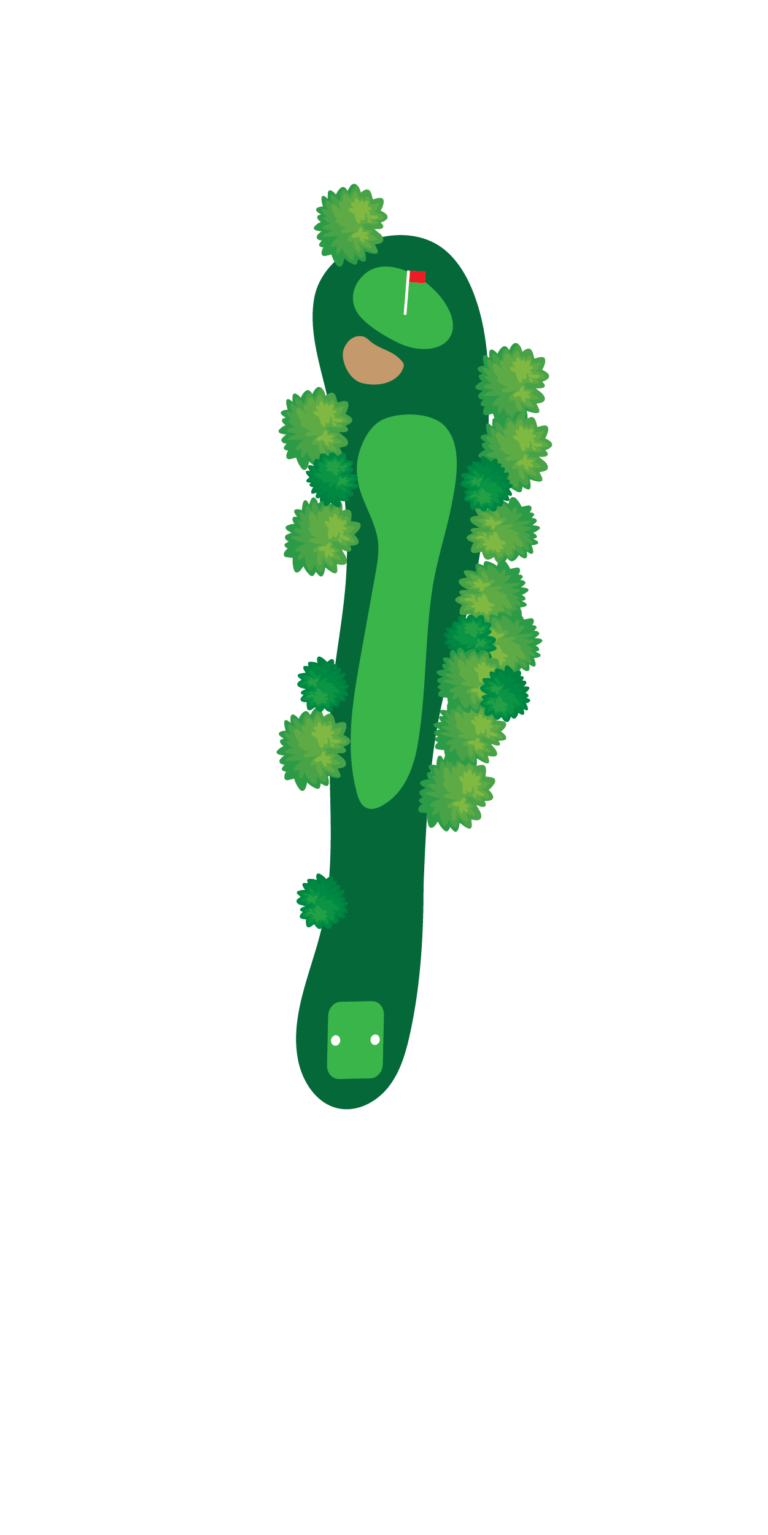 Long Drivers can reach this par 4 in 1 with a accurate drive. The green is protect short-left with sand.
The closing hole is a slight right turn into a guarded green by large trees. A narrow approach shot is key to a low score.